It is a real honour to be the Director of the Catholic Primary Partnership.
The original Birmingham Catholic Primary Partnership (BCPP) was established in 1995, with a core purpose to promote curriculum and professional development to enhance the quality of teaching and learning in member schools. Having benefitted from this high-quality support through my own teaching career and headship over 22 years within Birmingham Catholic schools, I'm now very proud to support future leaders at all levels through the Partnership.
The Catholic Primary Partnership promotes schools working together in true partnership, sharing expertise and enriching the education of all children for the benefit Catholic Education across England and Wales, ensuring that all pupils and staff are given the opportunities to become the person God has called them to be.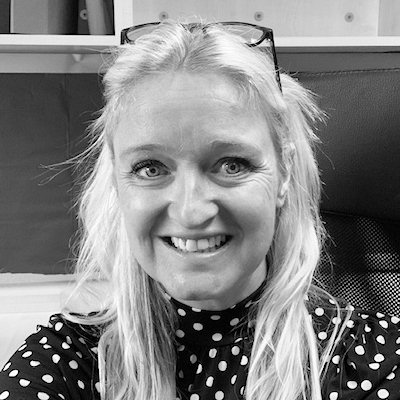 Julie-Anne Tallon, Director of the Catholic Primary Partnership
Christ fully reveals who we really are and shows us our true dignity… We have to learn who we are so that we grow into who we are meant to be this is the process of humanization that is called education…
Let education be a place of encounter and communal endeavour where we learn to be society and where society learns to be a supportive society. We have to learn new ways to build the human city.
We often ask ourselves with some concern, what world are we leaving to our children? Perhaps it would be better to ask: What children are we giving to the world?
A comprehensive Continuous Professional Development and Formation package (CPDF), is offered to leaders at all levels within our schools each academic year.
A variety of other activities and services are also offered to schools by the Catholic Primary Partnership. Over the course of time these services have been greatly enhanced to provide a wide range of additional benefits to promote greater efficiency and value for money, and include:
An Advisory and Support Service.
External headteacher performance management support for governors.
A Catholic Partnership Supply Service.
Other services, including energy provision, school meals delivery and facilities management.
Opportunities to experience education in an international setting.
The Partnership is also working together with our family of schools championing the role of school governor, and in March 2021 we were officially recognised as a School Governor Champion.
The Partnership has strong charitable links with countries such as Rwanda, having invested up to a quarter of a million pounds over more than a decade, supporting education and infra-structure projects. We continue to support international and local projects and work with our schools to educate pupils on the importance of social justice.
The day-to-day management of the Catholic Primary Partnership rests with a small team guided by its constitution and its core purpose – to deliver high quality continuous professional development and formation, thereby enhancing the quality of teaching and learning in all member Catholic primary schools.
Strategic Management of the CPP rests with its Management Board, which comprises school representatives, led by a Chairperson.
I look forward to working alongside you in the future.
Julie-Anne Tallon
Director, the Catholic Primary Partnership

Catholic Partnership Team: Sarah Cope
Sarah works in the partnership office and brings a wealth of knowledge from a school finance background.
Sarah has worked in Schools Finance for 25 years and is delighted to share that wealth of knowledge with partnership schools. Sarah is always willing to support schools where she can and does an excellent job of arranging delegate attendance and supporting providers.