Strategic Management of the Catholic Primary Partnership rests with its Management Board, which comprises school representatives, led by a Chairperson.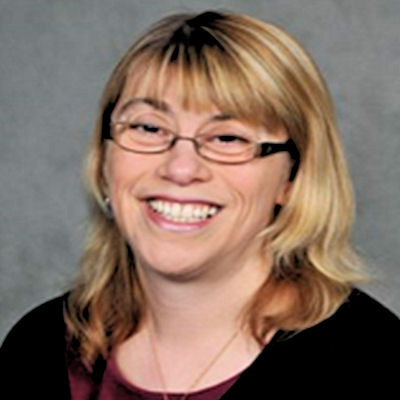 Catherine Dalzell
Headteacher of Maryvale Catholic Primary School, Birmingham
I have the honour of serving you, as my primary colleagues, on the Catholic Partnership Management Board. My belief is that every child should be given the opportunity to use their God given gifts and talents to enable them to fulfil their full potential.
I am currently the headteacher of Maryvale Catholic Primary School, where, for the past seven years, I have had the pleasure of serving the community.
During my time at Maryvale, I have successfully raised standards from being in 'Serious Weakness' to 'Good' with Ofsted and Outstanding in our Section 48 inspection. I also have experience of supporting other schools, in their journey to a good Ofsted grading.
Prior to joining Maryvale, I worked in four other Catholic schools across three different local authorities, namely: Birmingham, Sandwell and Walsall, which, I feel, will enable me to bring a wealth of experience to the Partnership.
I am passionate about education and providing the children in our care, with the very best education possible.  In order to do this, I feel it is imperative to keep up to date with changes in education.  This philosophy recently led me to completing a Masters Degree in Leadership and Management; something I am proud of and which I feel has broadened my understanding of the challenges facing education.
Being the Chair of a local academy board of governors, in the north of the city, has provided me with a good insight and understanding of how academies operate.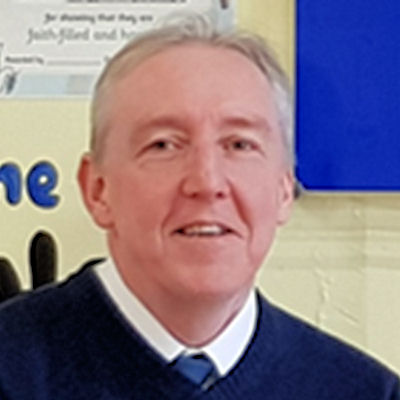 Liam Fadden
Headteacher of St. Catherine of Siena Catholic Primary School, Birmingham
I have been working in Catholic Education within Birmingham for 32 years. I have been headteacher at St. Catherine of Siena school, near the city centre, for 21 years. During my time as both a teacher and a headteacher, the Catholic Primary Partnership has always been there as an important source of help and support for Catholic schools and their communities.
I am delighted to be able to contribute to Catholic Education within Birmingham now and in the future by being a member of the CPP Management Board. It is the role of the Management Board to support and challenge Julie-Anne, the CPP Director, as the Partnership continues to support and guide teaching staff and leaders in all its member schools. Having previously been Chair of the BCPP Management Board, I feel I am well equipped to both challenge and support the Partnership to ensure the very best for its member schools.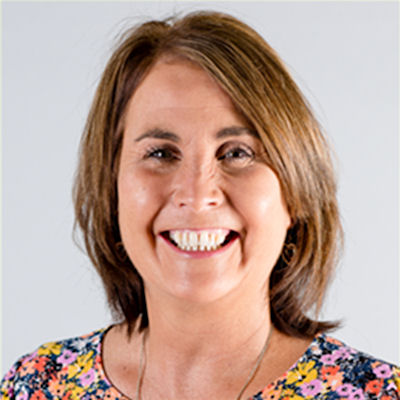 Christine Finnegan
Headteacher at Our Lady & St Kenelm Catholic Primary School, Dudley

I have been at OLSK for seven years now and love every minute of it. I am Chair of the Board at the Catholic Primary Partnership and a trained Ofsted Inspector. I am also an S48 RE Inspector for the Diocese and an Associate headteacher for the Diocese supporting and mentoring new headteachers across the Diocese.
I am passionate about ensuring our school communities get the very best opportunities available to them.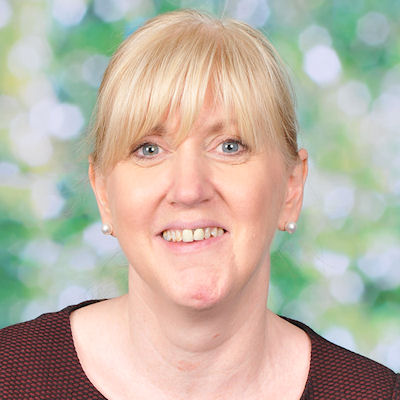 Evelyn Harper
Headteacher of English Martrys' Catholic Primary School, Birmingham
It is my privilege to be on the Management Board of the Catholic Primary Partnership.
I have profited from the work of the Partnership since first becoming a teacher in 1997, just two years after BCPP was first established, therefore I have never known the profession without this strong collaborative group.  Having worked in six schools in Birmingham and Walsall I have always benefited from the wide-ranging professional development opportunities offered by this organisation.  I am delighted to now be able to support it ensuring that future teachers are able to receive the same high quality support that I did.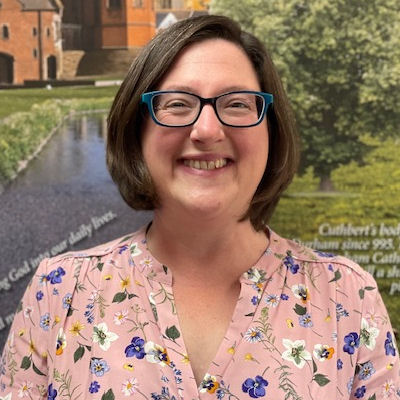 Sarah Hobbs
Headteacher of St Cuthbert's Catholic Primary School, Birmingham
I have worked in Catholic primary education in Birmingham since I completed my PGCE at Newman College in 1999. I started at SS Peter and Paul in Erdington, leading RE and Music, before moving to St Cuthbert's as Deputy Head in 2005 and taking a lead in safeguarding, assessment and RE. I taught across KS2 throughout this time and completed the NPQH in 2008. I became headteacher at St Cuthbert's in 2012 and I currently lead SEN across the school, having completed my SENCO postgraduate certificate in 2020.
Through working for my previous headteachers I became to understand the importance of the BCPP, the CPDF, cluster groups, collective support and Headteacher Briefings. When I became headteacher I worked within my BCPP cluster and drew great support from the other headteachers in the group. On the retirement of the member of the Management Board in our cluster I was asked to take on the role. I have been a part of the Management Board since 2015 and find the role rewarding.
In addition to this I am also a member of the Birmingham Catholic Primary Partnership Headteachers Association (BCPPHTA); serving as secretary since 2013 and became Chair this academic year. A separate arm of the Partnership that looks at supporting the spiritual and social aspects of headteachers.
I believe passionately in the good work that goes on in Catholic education; serving the children and families in our communities, working together as a team of schools and demonstrating and teaching the Good News of Jesus Christ.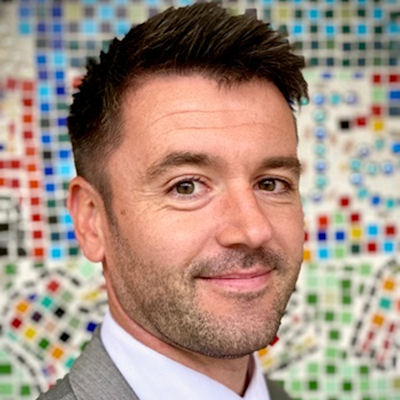 Joseph McTernan
Headteacher of Abbey Catholic Primary School, Birmingham
I trained to be a teacher at Newman University (then Newman College) and have taught in Birmingham Catholic schools throughout my career.
The Catholic Primary Partnership has always formed an integral part of my own professional formation, both academically and spiritually. As a practising Catholic I truly value the distinct Catholic nature of the Partnership as a vehicle for ongoing CPDF and also as a key mechanism for networking within our group of Catholic schools.
Having taken the post of headteacher in October 2020 I am pleased to support the Partnership through my involvement in the Management Board and look forward to supporting the team at the CPP in continuing the formation of colleagues across the Partnership.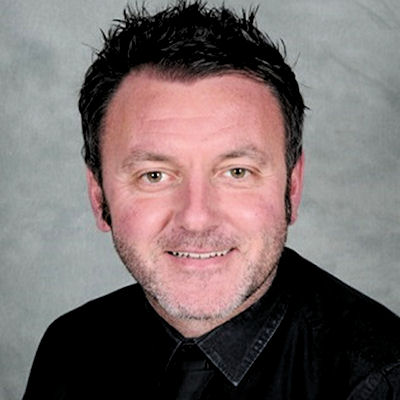 Neil Porter
Executive Principal of SS Peter & Paul Catholic Primary School and St. Nicholas Catholic Primary School, Birmingham. Both schools are part of the St. John Paul II Multi Academy Company
I have been a school leader at SS Peter & Paul for 6 years now and recently taken on the temporary leadership of St. Nicholas.
Throughout my many years in Catholic education, I have always found the Birmingham Catholic Primary Partnership to be a great source of support and professional development; providing a network of contacts and professionals who have helped me to grow and develop as a teacher, middle leader, senior leader and now a headteacher. I am thankful for their years of partnership and now I am looking to repay some of that help as a member of the Management Board.
With the new leader at the helm, I know the CPP will be at the forefront of Catholic education for many years to come.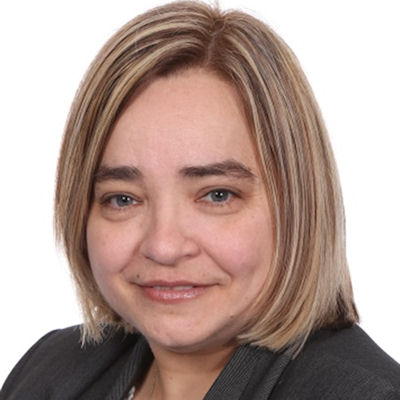 Dawn Richards
Headteacher of St Francis' Catholic Primary School, Walsall

I was born and bred in Birmingham and take great pride in my Catholic Irish heritage.  I began my teaching career in 1998 and have worked in four different Catholic schools over the years. I became headteacher at St. Francis Catholic Primary School in Walsall, in September 2015 and feel very honoured to still be at the helm of this thriving school.
Since the start of my career, the BCPP have always been a support to the Catholic schools I have worked in. I take great pride in being a member of the Management Board, having been elected in 2017. I am currently Vice Chair and know I am very privileged to be in a position where we can assist and shape the future of Catholic CPDF.
I am a passionate advocate of Catholic Education and thrive on every challenge and opportunity to continuously assist in the drive to move the Partnership forward.
Over the years the Partnership has gone from strength to strength and more recently thrived on the leadership of the Director, Julie-Anne Tallon. I am in a very fortunate position to be able to play a part in this. I believe the future of the CPP is essential for Catholic headteachers and staff in the Archdiocese of Birmingham and look forward to the Partnership continuing to flourish.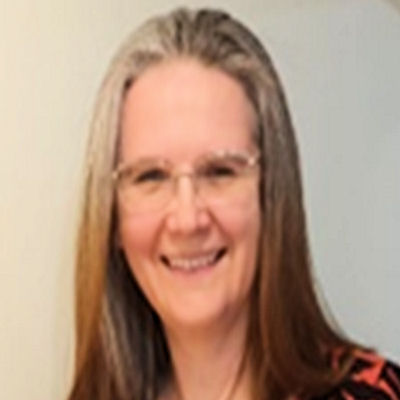 Victoria Rivett
Headteacher of St Clare's Catholic Primary School, Birmingham
My name is Victoria (Vic) Rivett and I am currently very fortunate to be the headteacher of St Clare's Catholic Primary School in Handsworth.  I have spent the last 21 years teaching in Catholic schools across Birmingham, the last eight of them as headteacher at St Clare's.
The children, staff and families at St Clare's come from across the globe and are truly an example of being one family ready to support and challenge each other.  As a school we work very closely together with several other Catholic primary schools as part of Caritas Christi in Urbe for which I stand as a representative on this board.
I have been lucky enough, in the last few years, to be involved with The National School of Formation which has allowed me to explore my own faith and to begin to develop the social action driven curriculum within our school.
More recently, I have also joined the leadership team for Citizens UK Birmingham which is a community organising alliance of diverse local communities working together for the common good.  This develops the leadership potential within our schools and wider communities allowing them to work together to make real changes.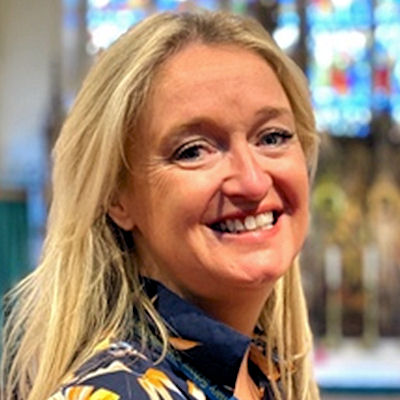 Julie-Anne Tallon
Director of the Catholic Primary Partnership, Birmingham
As a practising Catholic I have taught in the Archdiocese of Birmingham for twenty-two years in four very different Catholic primary schools. During this time the BCPP was always there for me, delivering high quality Continuous Professional Development and Formation (CPDF) through a Catholic lens.
Through the BCPP I have had the opportunity to work alongside colleagues, in other Catholic schools, both nationally and internationally.
I left headship in 2020, after eleven years of leading a successful two-form entry Catholic primary school.  During this time, I experienced several Ofsted Inspections and experienced three as headteacher, I always felt the BCPP were there to support me if I needed it.
I am passionate about developing leaders at all levels within our Catholic communities. As times move rapidly forward, I felt passionately that an organisation supporting Catholic teaching across Birmingham and beyond needed to be developed, nurtured and protected. Therefore applied to be Director of the Catholic Primary Partnership in 2020.
I aim to ensure that the Partnership provides high quality Continuous Professional Development and Formation to staff within all our member schools ensuring the very best outcomes for all within our school communities.
As Director, I offer support to leaders at all levels within our family of schools and strive to ensure that the Catholic Primary Partnership is synonymous with high quality CPDF  delivered through a Catholic lens, constantly evolving and improving.