Letter from Sister Auréa – Kiruhura Primary School
19 June 2017
On behalf of Kiruhura Primary school, I would like to thank Birmingham Catholic Primary Partnership for the donation you sent to help our Nursery classes.
Over the last three years the number of children needing access to Nursery education has continued to rise. Since 2015 we have had 180 children in our two nursery classes. Last year one of the two classes was still unfurnished, but now we have been able to provide 15 tables and 60 chairs for these classes as a result of your donation.
We are extremely grateful for your support which has enabled us to ensure a more comfortable and conducive learning environment for our children. I hope the attachments of photos to this letter will give you an idea of how happy the children are with your gift.
I would like to express my deepest gratitude for your generosity and for your love for these little children God bless!
Sister Auréa – Kiruhura Primary School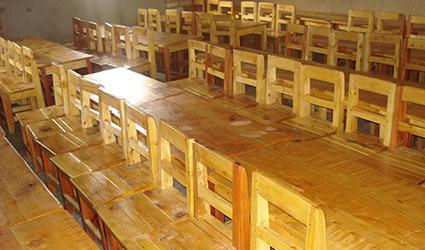 Furniture purchased with BCPP aid.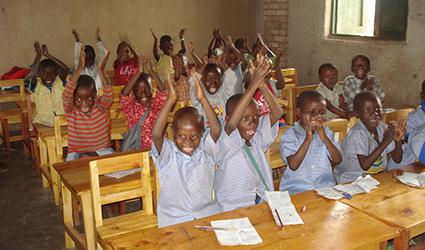 Children happy to be seated comfortably.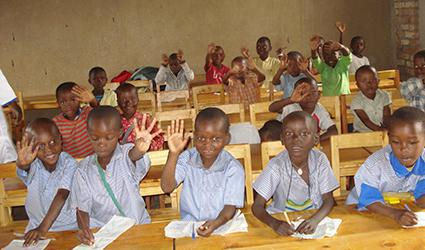 Children involved in writing exercises.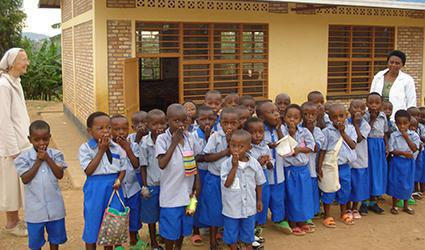 Children saying 'thank you'.